Today I am going to tell you 5 stocks you should buy in March.
Those are Qualcomm, Amazon, Fedex, Salesforce and NVIDIA.
These stocks declined excessively during the adjustment period for growth stocks in early March, despite unchanged or rising company performance and target price.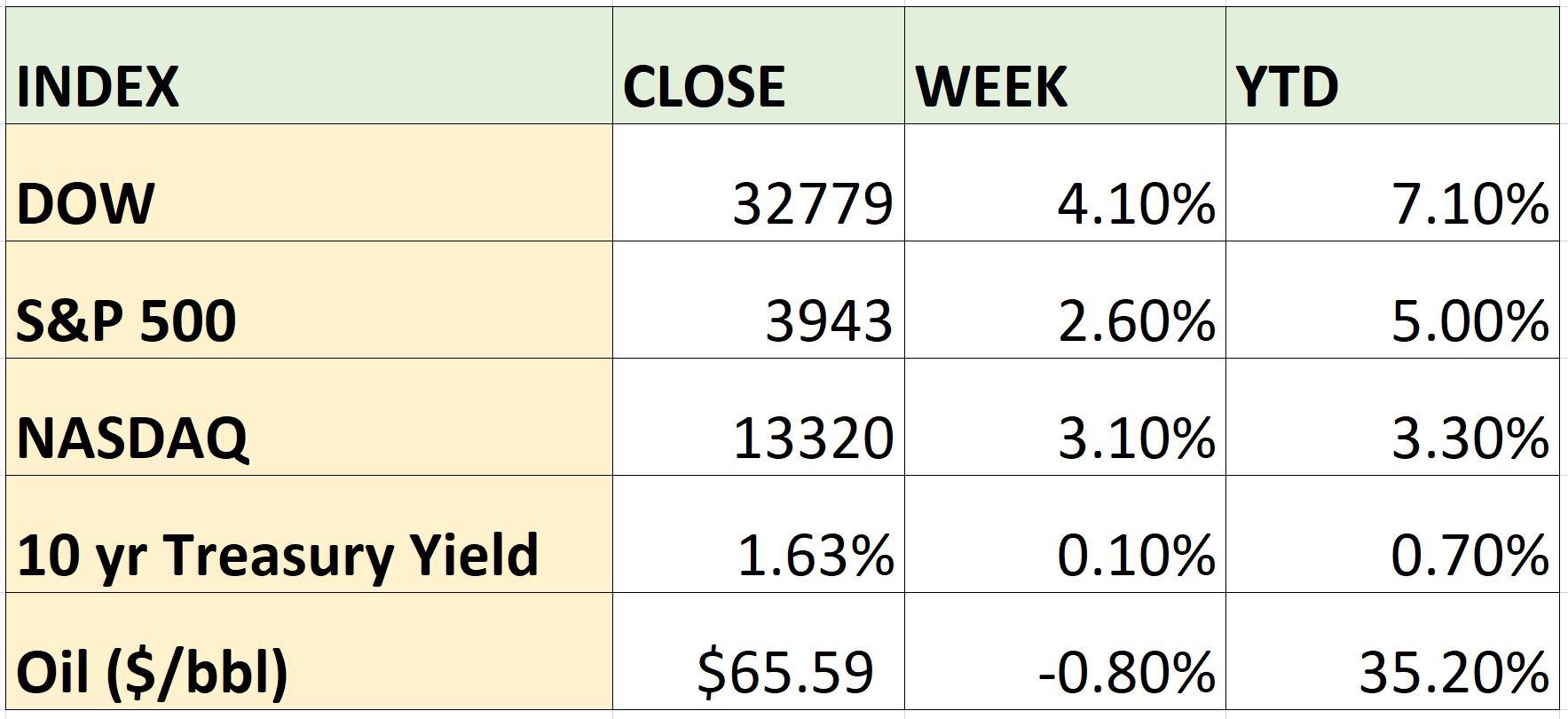 Look at this table.
The Dow rose more than 4% last week.
The S&P 500 is up 2.6% and the NASDAQ is up 3.10%.
By YTD, DOW and S&P rose 7% and 5% respectively, and NASDQA is recovering a lot from the adjusted decline in early March.
Of course, concerns about the sharp inflation that caused the recent corrections have not completely disappeared.
The 10yr Treasury Yield is at 1.63% and the oil price has risen more than 35% at YTD.
However, the FED's announcement that this increase in the 10-year Treasury Yield rate is not enough to cause the FED to raise interest rates, and that it is not yet inflation seems to be increasingly convincing investors.
Also, oil prices, which had risen sharply, are showing a slight settling over the past week.
The market may be affected by the next week's FED meetings and announcements.
First of all, the current economic situation in the US is in good shape, and the inflation that comes with this economic upturn has a positive effect on the stock market.
Unless there is a big change in this situation, the five stocks I introduce today are likely to recover from the recent decline and rise after the next month's earnings release.