What is next Tesla? ARK Invest's Cathie Wood said Next Tesla is Tesla. There is still a lot of power left to grow for Tesla. Even if that's correct, there will certainly be stocks other than Tesla that will bring you much profit in the long run, like Tesla. Mr. Hong in Midas Asset in South Korea describes such stocks with the concept of structural growth stocks. This is the definition of structural growth stocks
1. Securing competitive advantage through constant innovation
2. Business scalability
3. Long-term high growth
NIKE, APPLE, Starbucs, Amazon and Facebook in the upper right corner of the graph are structural growth stocks that everyone knows.
In other words, they are stocks that have shown a lot of high growth for a long time.

The stocks that will show such long-term high growth in the future are the stocks to the left.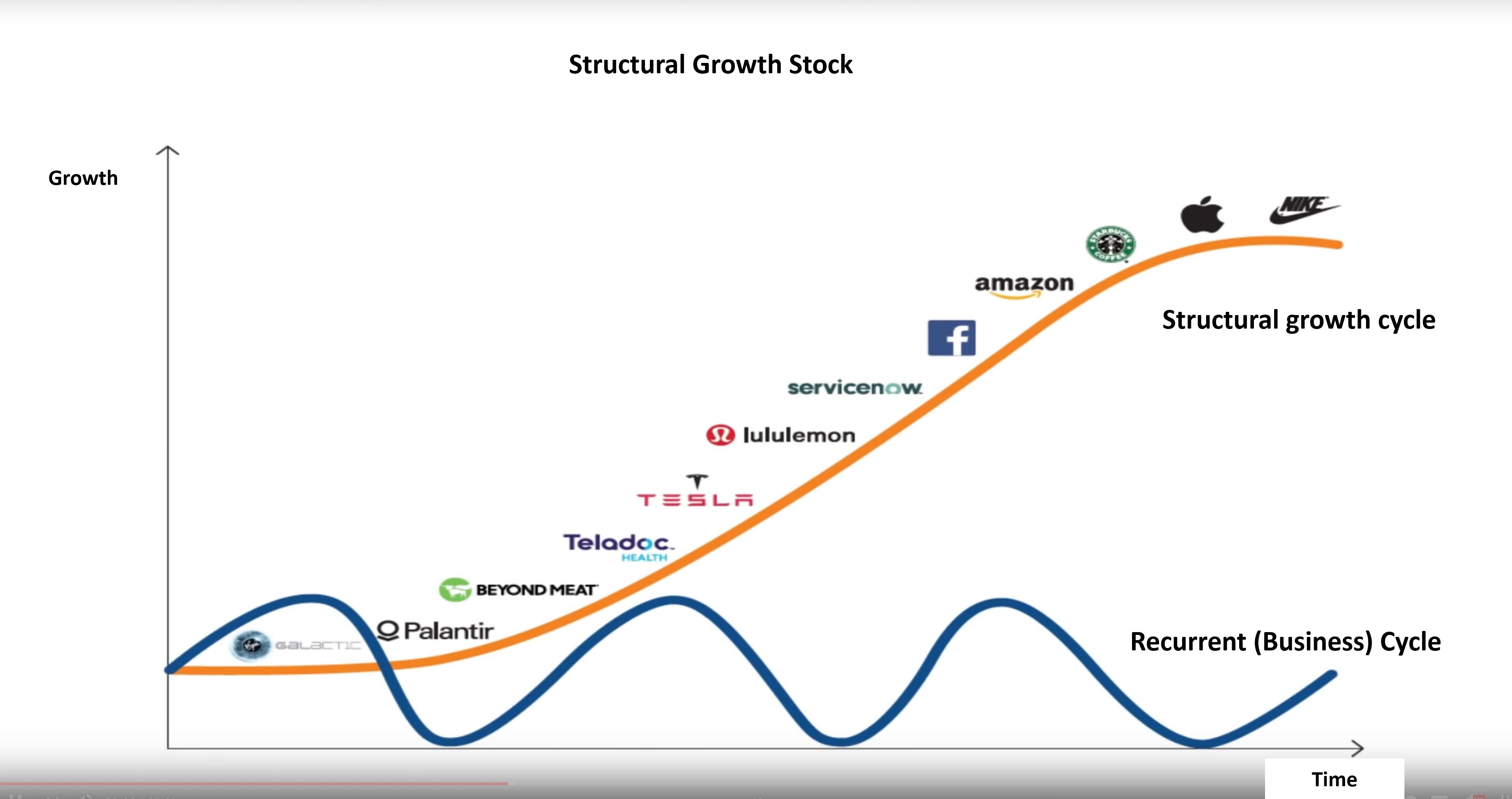 Servicenow, Lululemon, Tesla, and Teladoc Health.
These stocks are stocks that are in the middle of the structural growth cycle.

The stocks in the early stages include stocks such as Beyond Meat, Palantir and Galactic.

He tells you to keep two things in mind when deciding which stocks to invest in the future. One is the digital economy and the other is the consumption trend of the MZ generation. On the basis of these two, this table summarizes the stocks for each field selected by Mr. Hong.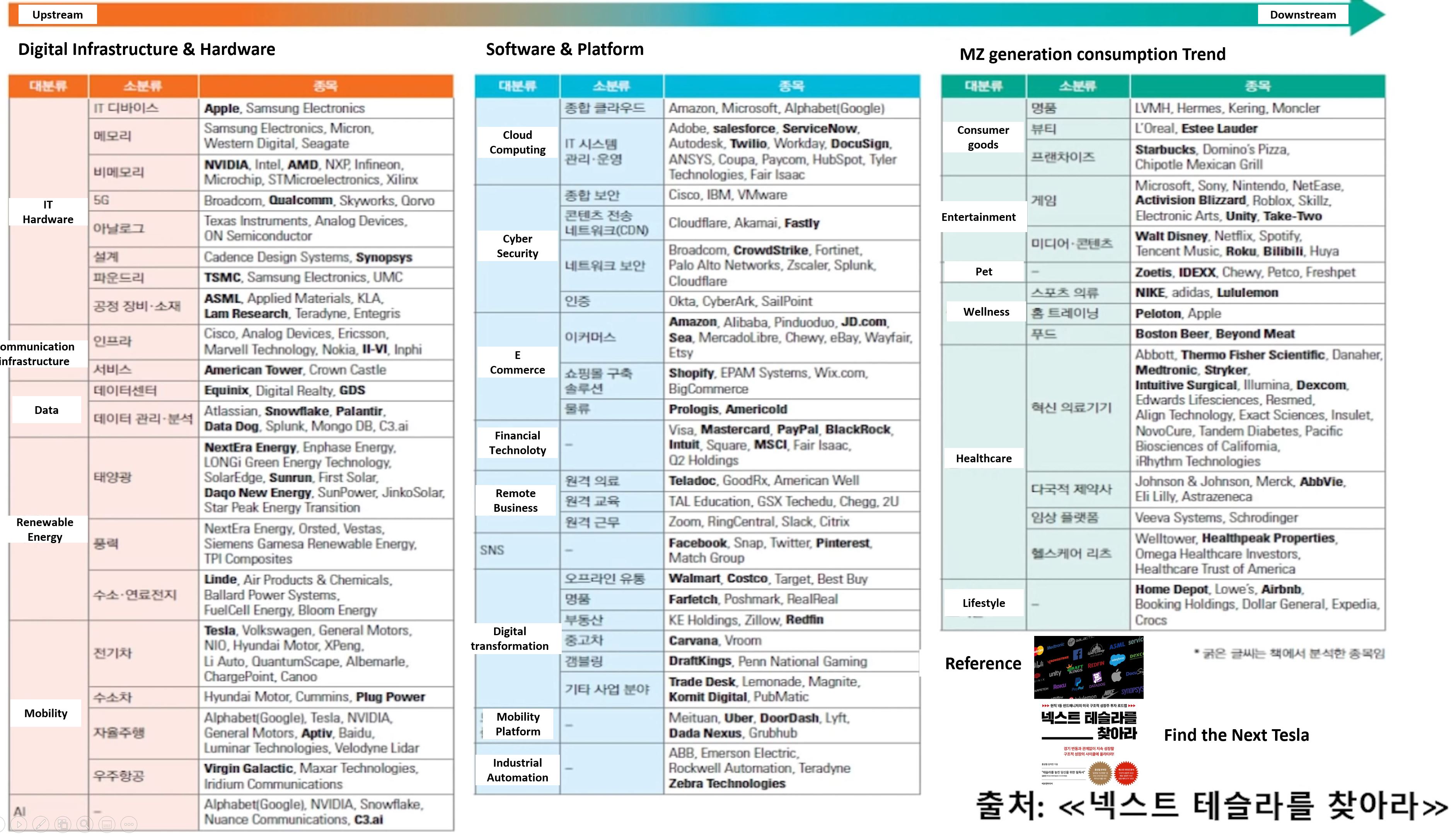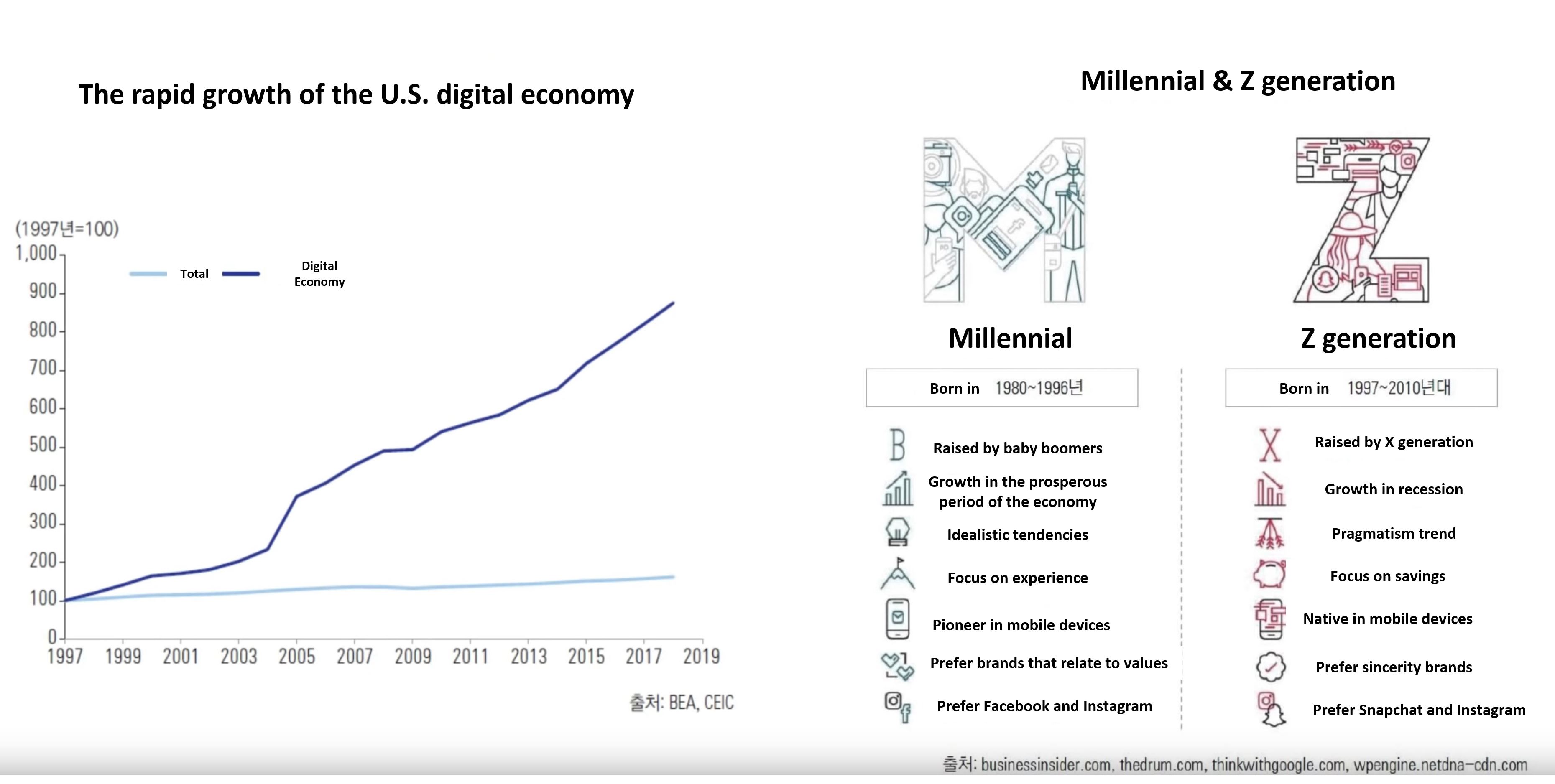 More details are in this youtube clip.
Korean Version